There is now a new batch of documents available in the Partner Area that we think will help you when selling your cloud services. We know just how complex it can be to sell the cloud to SMEs, and here at Jotelulu, we want to do everything within our power to make life easier for you. That's why the Documentation section of the Partner Area contains a number of commercial presentations, contract templates, e-mail templates and much more besides. Furthermore, you can customise them to feature your own branding and send them straight to your potential customers.
What New Documentation is Available?
ISO 27001 Certificates
ISO 27001 is an international standard covering information security systems and other best practices when it comes to data protection, company rights and user rights. Certification is controlled by an auditing process, so that certificate is proof for your customers that the data and information you handle is adequately protected.
ISO 27001 certificates for Jotelulu's systems and data centres are now available for you to attach to your customer communications.
Sustainability (White Label)
These days, people are increasingly more interested in sustainability. At Jotelulu, we are acutely aware of the impact of climate change on people and the rest of the planet, and we are fully committed to playing our part in a fairer, more sustainable world. That's why we offset out carbon footprint each year through projects linked the United Nations Sustainable Development Goals (SDGs).
All this information is now available in a white-label format so you can send it straight to your customers. Check it out for yourself!
Performance Comparison (White Label)
How do Jotelulu's systems stand up to scrutiny? What are the differences in performance compared to the world's biggest cloud operators? We have carried out an exercise to compare our server performance with the bigger players on the market and compiled the results in a report. The report is available in white-label format so that you can add your own branding and send it straight to your contacts or potential customers.
Where Can I Find the New Documents?
You can find all these new documents in the Documentation section of your company's Partner Area.
Once there, you can either search for them under "All" or select the relevant section from the upper menu:
        Partner Area > Documentation > Security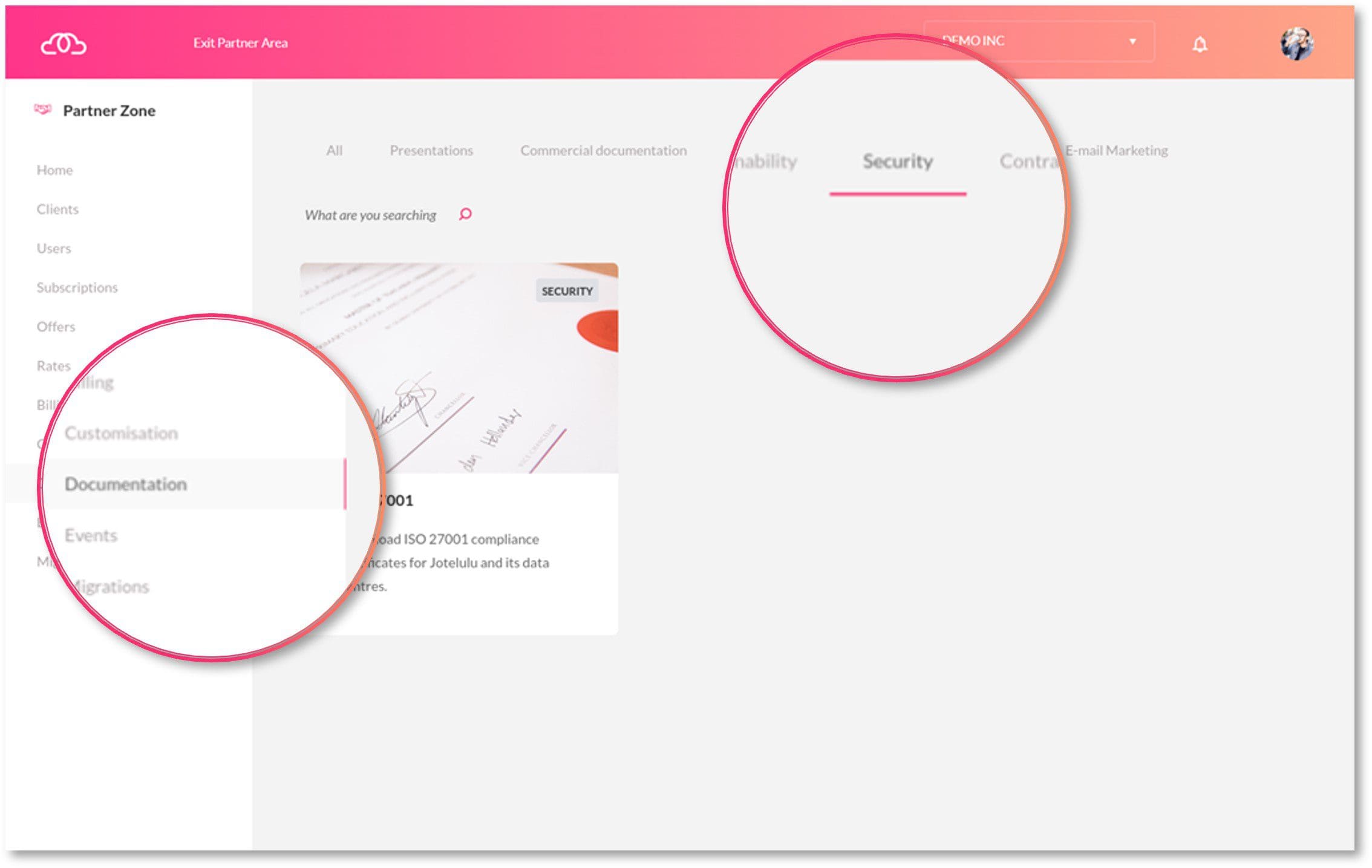 Partner Area > Documentation > Sustainability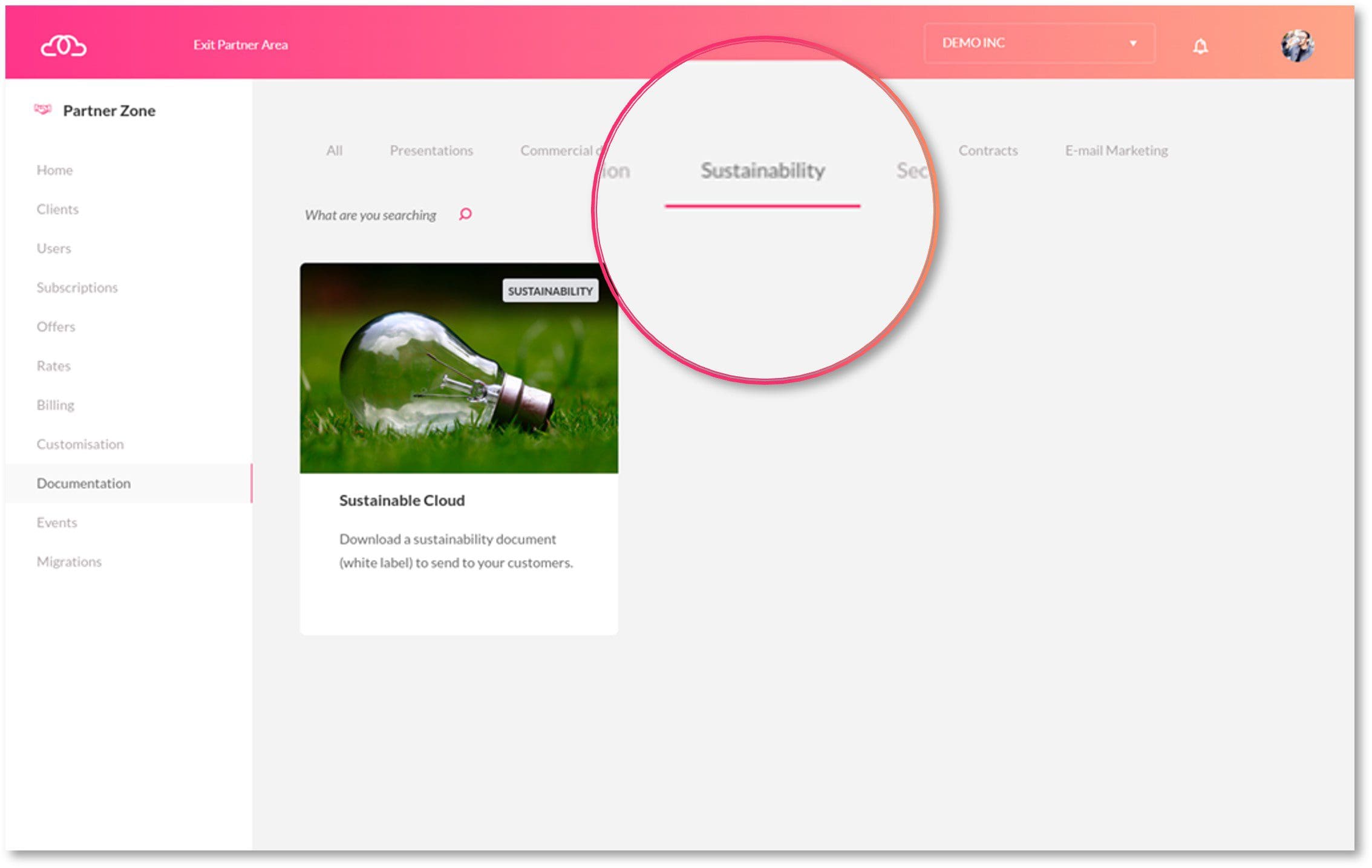 Partner Area > Documentation > Commercial Documentation
More Information
Here at Jotelulu, our aim is to help you as much as we can to present and sell your cloud services to potential customers. In the Partner Area, you can customise all communications and documents that your brand sends to your customers using the Customisation feature. That way, all materials will appear with your own branding, whether it's the user platform, newsletters or any other kind of commercial document.