For the fourth consecutive year, we have calculated and offset our carbon footprint. At Jotelulu, we take a responsible and conscientious approach to everything we do, and we know that you're just as concerned about climate change as we are. We want to continue doing our bit for people and the environment, and offsetting our carbon emissions are just another initiative as we work towards our goals.
Here are some more details about what we are doing:
2022 Carbon Footprint
Climate change is a global phenomenon that threatens sustainable development, global ecosystems and the well-being of communities around the world. Addressing climate change is a collective challenge that requires immediate action. Today, there are many organisations taking part in voluntary initiatives to reduce their environmental impact, and Jotelulu is definitely one of them.
Our Goal: To continue to grow as a company and add value for IT businesses while keeping our environmental impact as low as possible.
To do this, we need to first measure and compare our performance. That's why, for the fourth consecutive year, we calculated our company's carbon footprint. But we don't just calculate our emissions, we also make them public, and you can find the full report for 2022 on our Sustainability page.
Here's a small infographic to break things down:
Carbon Neutral Platform in 2022 – Carbon Offsetting
Having calculated our emissions, in order to achieve Carbon Neutral status for 2022, we offset our entire carbon footprint with the help of "Climate Trade" through a project focused on the reforestation of the Valle de Iruelas, a nature reserve on the eastern slopes of the Sierra de Gredos (Ávila, Spain) which was badly damaged by summer forest fires in 209 and has still not fully regenerated naturally.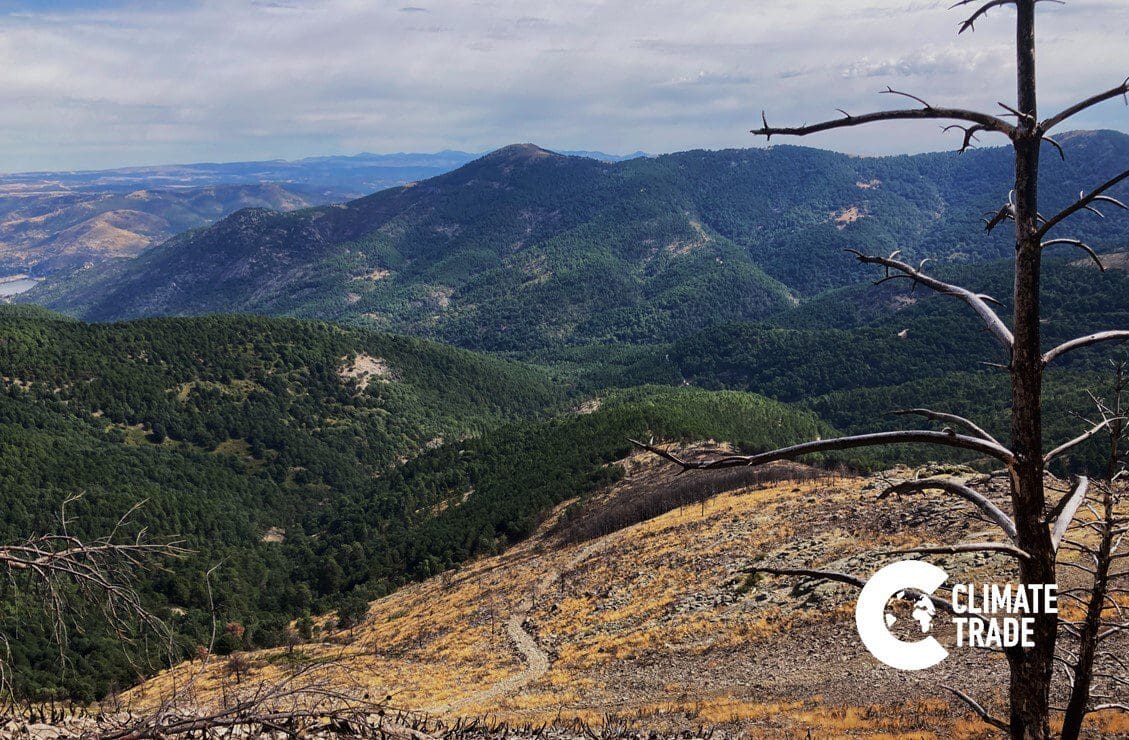 The main aim of the project is to restore 140 hectares of forest with native species to consolidate the ecosystem and boost employment in the local area.
We intend to continue to move forward towards a more sustainable future. By calculating our carbon footprint and offsetting our emissions, we intend to continue growing as a business while reducing our environmental impact. Our responsible and conscientious approach is part of who we are.
If you're interested in learning more about this topic and what we are doing to be a Carbon Neutral platform, click here.
THIS IS NOT BUSINESS AS USUAL