As you already know, here at Jotelulu, we like to do things a little differently. And that also goes for our prices. We're fully aware of the situation in the world right now and the tough times that await us this Winter. That's why we've decided to adjust our prices so our Partners can be more competitive than ever, particularly when providing quotes and managing high-volume systems.
"Everyone is putting their prices up… but we're reducing them?!"
The price of almost everything is going up, whether it's electricity, petrol or hardware, but it's still possible to try and improve the price of some other things. That's what we think at Jotelulu, at least, and that's why we're going to buck the trend. A little while ago, we came to the conclusion decided that our high-volume environments were not as competitive as smaller ones, so we've decided to make some price adjustments for services like Remote Desktop, SSD Storage and Computing.
So, as of 1 January 2023, many of the prices for services you use regularly have come down, and we have changed the way you are billed for some others. The new pricing became effective at the start of the year, and you will probably notice a significant reduction in costs, not just on new services but also on those services you've already deployed (particularly if they are high-volume). Some of these changes will have consequences for the Offers and Rates sections in the Partner Area. So, you might want to make some changes to stay competitive. Make sure you check everything!
New Prices from January 2023
So, what are the changes? What services are affected? Below, we've explained the changes we've made that we hope will help you to offer better prices for your cloud services. If you have any questions, don't hesitate to contact our team. We will be delighted to help you.
1. SSD storage now costs less
We've shaken things up a little. We realise that, sometimes, storage included on Servers and Remote Desktop environments can increase the final price when our Partners are putting together a quote. This particularly happens when quoting for storage greater than 100GB SSD. This has now changed. From January 2023, the price of storage on virtual machines has come down, and the more storage you buy, the lower the price.
Keep reading to find out where you can see all our prices on the platform.
2. Remote Desktop costs less the more users you add
Providing a service for two people is not the same as providing a service for 50. We fully understand this, and that's why we have now scaled our prices so that your costs come down as you add more Remote Desktop users. This means that larger environments can be as competitive as smaller ones. Our pricing scheme for Remote Desktop is now broken down into the following categories:
1 user
2 – 24 users
25 – 49 users
50 – 74 users
75 – 99 users
More than 100 users
Keep reading to find out where you can see all our prices on the platform.
3. Changes to our Compute Offering
We didn't feel that our previous offering was fair for virtual machines operating GNU/Linux. Until now, part of the cost of the OS was included in the server's compute resources, but we now believe that the right thing to do is to keep them separate. So, as of 1 January 2023, the cost of compute resources has been separated from the cost of your chosen OS, and prices have changed as follows:
Virtual Machines running GNU/Linux: The price has been reduced for the entire compute offering associated with this OS.
Virtual Machines running Windows: The price for Windows Server depends on the size of the virtual machine (number of cores), and the price will vary depending on the chosen compute resources. The more resources you choose, the more expensive the Windows Server licence will be. However, despite all this, there are no significant changes to the final price. Log on to the platform and see for yourself.
If you want to see all our new prices in detail, read on to find out where they are located on the platform.
Where can I see the new prices in detail?
It's official! The 1st of January 2023 has arrived along with our new prices, and you will see the changes applied to your February invoice (remember that we bill at the end of the month), your tariffs, the selection of quotes and even when deploying new services.
       Main Dashboard > Usage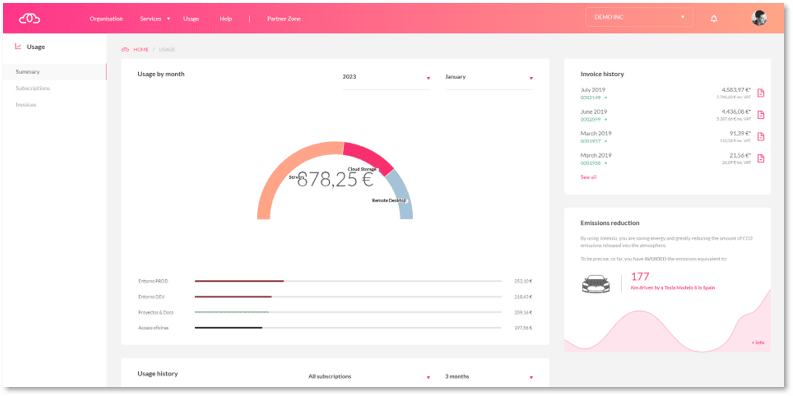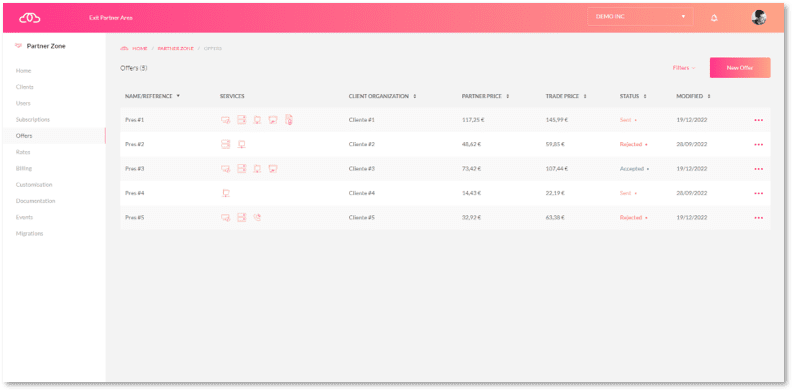 Partner Area > Rates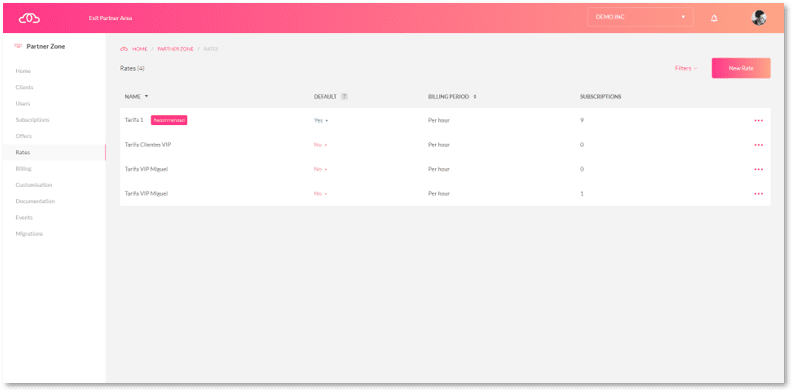 Further information
We're fully aware of how tough things are at the moment, and we also understand that some services are not as competitive as they should be. We also know first-hand how sensitive and demanding SMEs can be, especially regarding price… So why shouldn't we do something a little different?
For all these reasons, here at Jotelulu, we've decided to lower our prices for a range of services so that selling cloud computing (particularly for larger environments) can be easier than ever before. We've adjusted the price of SSD storage, Remote Desktop and the Compute Offering for our virtual machines. Consult our new prices now on the platform, or contact our team so they can explain everything either by asking us to call you or calling us yourself on +34 911 333 712.
We're sure that you're going to really appreciate these changes and that they will help you to stay competitive. Good luck!